Step by Step Tutorial on Writing SEO Content for your Small Business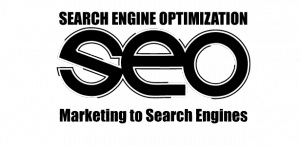 SEO (Search Engine Optimization), you hear this word a lot when you are talking about marketing and web design. SEO is one of the most fundamental techniques used to draw visitors to your site, which in return, generates revenue either by selling more product or by selling add space. Most people today use some sort of search engine to find websites, SEO is basically marketing to the search engine itself. Your goal is to make the search engine think you are the most valuable and thus put you on top. One of the best ways to help your SEO is to produce valuable content that visitors would like to see and create links to. But you ask how do I optimize/market my content for the search engines? Quite easy, just takes a little bit of planning ahead of time. Below are some steps to help you write great SEO content to attract search engines and visitors to your site.
Step # 1 Plan Ahead :
What is the focus of your SEO content? You want to know what your main focus is and what keywords to target. Choose between 5-10 relevant keywords and phrases that you will be able to write logical and valuable content for. For the purpose of this post we will use Small Business Marketing as our focus. So lets choose some keywords and phrases that we want to target , these keywords or phrases should be terms that you think people may try to search in order to find the site they are looking for. Marketing, small business, SEO, content, social, target, customers, and community. Â These will be the targeted keywords for the content that we will writing for a sample article on Small Business Marketing.
Step # 2 Design a Title:
We need to design a title trying to use most of or all of our target keywords. This is the title I have come up with for the article, "Small Business Marketing – Target Customers with Social Driven Content" So I was able to come up with a page title that used 7 out of the 8 keywords that I came up with. This title should be used as a page title on the site and as a title on the page between <h1></h1> tags. Text in between <h1> Tags have higher value and help the search engine determine the relevance of the content of the page. (If you need help with HTML please visit W3Schools.com for all your web tutorials needs)
Step # 3 Write Content:
Now that you have a title that has a focus and target keywords, this is where your SEO content begins. Here are some tips to go about writing your content.
If you need to adjust any targeted keywords or your title this is the time to do so now. It is important that you are able to use the keywords you choose to write logical easy to read content.
Keyword density should be roughly between 2%-7% anything higher than 10% will probably hurt your SEO on most search engines. You can use this tool to check keyword density 
Make sure your content is unique. If the same content can be found else where it will hurt your SEO and make your site less valuable.
Try to use links to credible outside sources providing supplementary information to your content.
Sample:
Marketing is essential to all business especially small ones. One of the easiest ways to market your small business is to use social networks such as FaceBook, LinkedIn, Twitter, and Google + to target specific customers or communities. The best way to do so is to supply valuable relevant content, pertaining to your small business, and target those customers via social networks. Â Building a following on many different social networks not only helps build your personal community of customers but also helps with your SEO on your site. Â Target your customer or target your community with valuable information pertaining to your small business. Example if you are a plumber write content about common mistakes inexperienced plumbers make and plug your business as an experienced plumbing service. This is a great example of giving valuable SEO content via social media targeting your customers or community. Using this strategy is a great way to build a targeted customer base creating your own social direct marketing for your small business. Another great way to create valuable SEO content and backlinks is to participate on forums pertaining to your small business. This allows you to connect to each forum community and possible target a greater customer base by allowing you to give advise and market your small business at the same time. All in all social marketing is the best way for your small business to target your customers and a great way to generate great SEO backlinks for your business webpage.
Here are the word density for the following keywords we choose
Target 3.1%
Social 3.1%
Customers 2.6%
Marketing 1.6%
Small Business 3.7%
SEO 2.1%
Content 2.1%
Community 2.1%
As you can see from these I was able to get a general spread of all my keywords, If I choose to focus on less keywords I could probably achieve higher density. Writing SEO content like this will take sometime but It will eventually become second nature after some practice.