About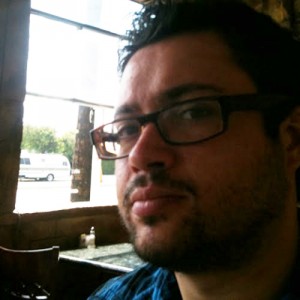 What is TES About?
TES "The Easy Solution" is a full service website to seek advice and consultation for small business IT needs. We can handle most tasks in house and if we are unable to take on a project we will point you in the right direction for free. TES mission statement
"We will usher businesses into the new age of technology. No longer should technology be out of reach of small businesses without the budget. The Easy Solution (TES) strives to make all technology easy and accessible for businesses of all sizes. We will try our best to provide the information, advice, and services you need to be successful with your business venture."
-The Easy Solution
George B.
About George Barba
If I had to sum myself up two words it would have to be "Business MacGyver". As many of you might not know, MacGyver was a popular TV show in the late 80′s, starring Richard Dean Anderson, whose main character, MacGyver, was able to find solutions making use of any mundane materials around him. His tool of choice was his mind, using his vast practical knowledge of science. This is why find that MacGyver is the best way to describe myself.
I have always been a technology enthusiast, trying to put together bits and pieces of knowledge to find solutions to problems around me. One of my philosophies is "Believe Nothing, Question Everything". I live by this whole heartily and it has helped me thus far in my studies. One of my main goals is to go back to school and get my Masters in Software Engineering, as I have always been fascinated in this field.
I have spent the last 4 years working in the cellular communications industry managing an asset recovery company. This is where I have learn to operate a business, on many occasions, a shoe string budget. Working with a bare minimum budget you learn to cut costs in just about everywhere. I was able to apply automation to many business related tasks. I am currently employed by AgenaAstro.com maintaining their main site along with all their smaller sister site.
Coming from a low budget environment, has made me very entrepreneurial in spirit. It has also made me more aware of other business and how they operate, along with how to improve them. I walk to business on a daily basis and I constantly analyzing them for their strengths and weakness. This is what has led me to the creation of this site, I feel that I could provide a service bringing small business to a more efficient technology age. Showing these business that technology doesn't mean having to spend more money, but the possibility of bringing in more revenue.